Over quarter million downloads is what our apps have reached on Windows Phone. And boy are we glad. :)
We will let the numbers do the talking in this post.
Downloads graph (as of 21st Sept, 2012)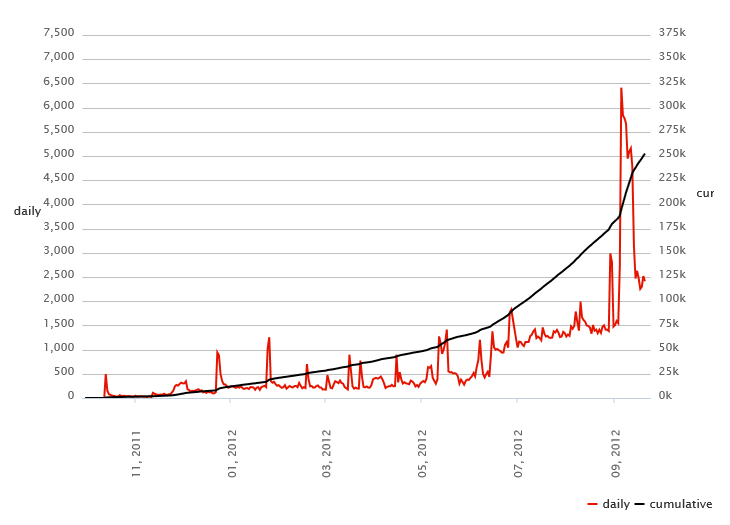 App wise downloads breakup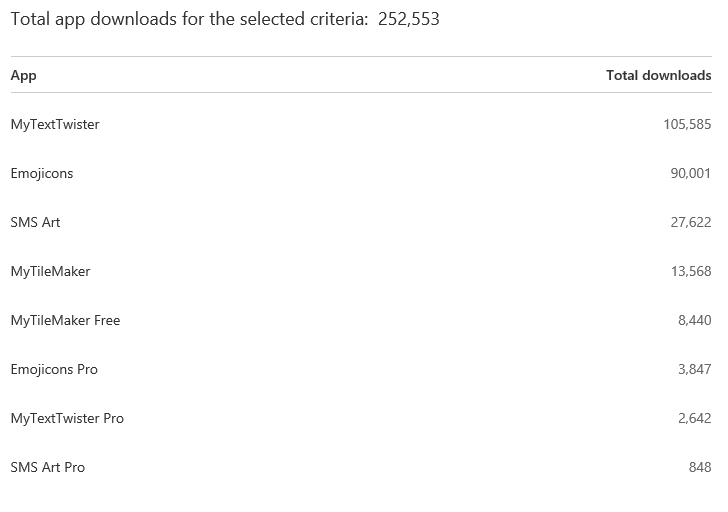 A big Thanks to all the users who downloaded our apps and recommended them to their friends.
......♫.....((((,,.♫.....
.......¸,o¤°``°¤o,¸.....
♫...(....©¸¸©....).♫.
...oOO—*—OOo.
──╔════╦╗───────╔╗──╔╗──╔╗
╔╦╣╔╗╔╗║║───────║║──║╚╗╔╝║────╔╦╗
║║╠╝║║╚╣╚═╦══╦═╗║║╔╗╚╗╚╝╔╩═╦╗╔╣║║
╚╩╝─║║─║╔╗║╔╗║╔╗╣╚╝╝─╚╗╔╣╔╗║║║╠╩╝
────║║─║║║║╔╗║║║║╔╗╗──║║║╚╝║╚╝║
────╚╝─╚╝╚╩╝╚╩╝╚╩╝╚╝──╚╝╚══╩══╝