MyTileMaker
A one stop solution for creating your own custom start screen tiles on Windows Phone. Pin Memo, Reminders, Shpping Lists, TODOs and Images to your start screen.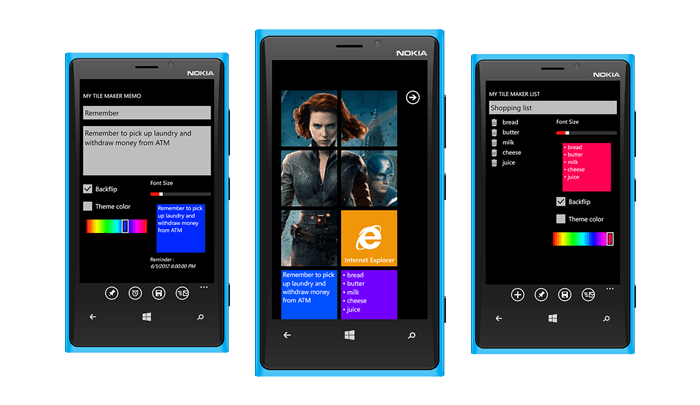 Get on
Scan the following QR code to get MyTileMaker on your device
MyTileMaker Features
★
Create unlimited memo, lists and image tiles
★
Split and pin your images into multiple tiles
★
Manage all your tiles from the app
★
Adjust text size on tile
★
Tile colors change based on theme color
★
Add reminders, send in email...
User Reviews ❤ MyTileMaker
Nifty li'l app, more like a swiss knife.

- WhoIsAnkur, US
Just what I wanted.. And that too for free... Works like magic....must have for all..thankx guys really appreciate it....

- srthakran, India
I love it. Useful and helpful works the way it should :)

- maria, US
Able to choose any color for tile, great for making grocery lists.

- Cindy, US
Great for notes and allows to adjust font size and theme colour. Also like the photo tiling extra!

- Sahil, UK
Génial pour découper les photos en tiles !!

- a user from France
Media Coverage