Once again our app MyTextTwister is being offered in Red Stripe deals on Windows Phone. You can now get MyTextTwister Pro at 50% discount until June 18.
For those who are new and don't know about MyTextTwister, MyTextTwister can be your best companion to add fun to SMS, emails, Facebook posts and tweets. With its text effects like inverted, geeky, rounded and many more, well categorized ASCII art decorations and 1200+ emojicons, you can add personal touch to your messages and amaze everyone around. To know more about the app and what users are saying about it, check out the MyTextTwister app page.
You can scan the QR code below or alternatively click on the app icon to download MyTextTwister Pro.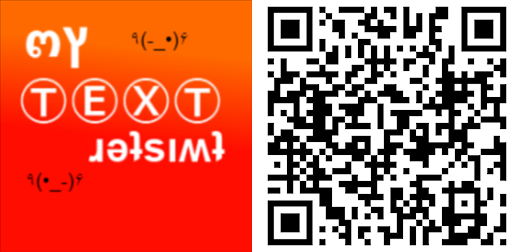 The app has a fully featured ad-supported trial version which you can get and try the app before buying it.