If you are looking for ideas to impress your valentine and you have a Windows Phone, then we can help. Grab the app "MyTextTwister" from marketplace (Click here to get) if you don't have it already (Really?).
Sending sms and e-cards (in email) to your valentine is very common. Why not add some more personal touch to those SMS and emails. And don't limit yourself just to these, go ahead and post on their facebook page, they would surely like it. But what to post and how to add more personal touch? "MyTextTwister" on your windows phone is your friend and going to help you out. Here is how:
1. Proposing
Write your message in "Artistic" and add "take my heart" decoration. No better way to propose than to offer your heart. An example of what you will get is shown below. Now send this by sms or email and keep your fingers crossed. :) (Choose from a variety of other hearts decorations, if you don't like this particular one.)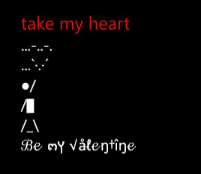 2. Wishing
Write your message and add "bouncing heart" decoration. You can add a twisting logic to your message but we are not using any in the example shown below. Send across the wishes in the manner you like (sms, email, post to his/her facebook profile). They will surely love this cute way of expressing your wishes.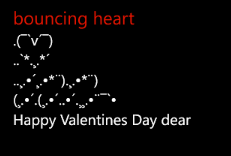 3. Impressing
If you don't just want to wish, but want to leave an impression, then try this. Write your message in inverted and add the big "glorious heart" (or similar big heart decorations). Something like this: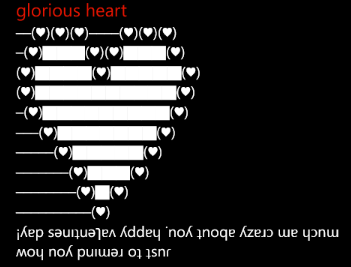 4. Saying "I Love you"
Okay, so you are looking for just another way of saying "I Love You" to your valentine. No problem. How about this?

or this?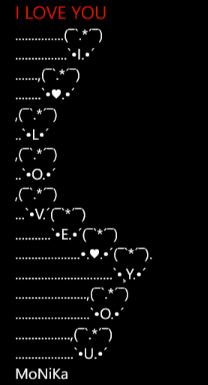 That's it. We hope that we have got you covered this valentine with this nifty app. Go ahead and try out endless combinations for best results! :)
Have a great Valentine!
See more details about MyTextTwister. 
Nominated for Best Free App and Best User Experience in 2012 Community App Awards