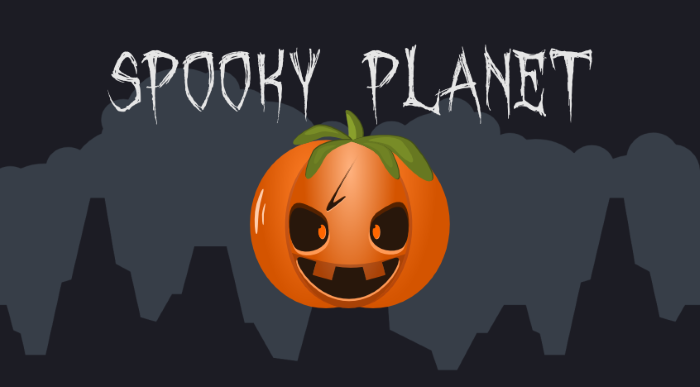 Halloween is almost here, and we have just released our Halloween themed game Spooky Planet. Apart from being available on Windows Phone and Windows 8, for the first time we are also releasing on Android as well as an HTML5 version of this game. We hope that this extended reach to platforms will help us reach more users and get to know more of you. :)
Spooky Planet offers an addicting and unique Halloween themed gaming experience as you fly the little alien through different obstacles and try to collect monstrous pumpkins on the ride. Don't forget to leave a rating if you like this free game.
Here's a little story for you to enjoy before playing the game:
Our friendly neighborhood alien went on vacation in his spaceship. Sadly his spaceship ran out of fuel and he had to land on a deserted planet. This spooky planet affected the flying capabilities of our alien and he is not able to fly for long duration. Thankfully our alien found out how to harness fuel from abundantly available pumpkins on this eerie deserted planet. Help the little alien get as many pumpkins as he can so that he can return back to his family in this addicting fun filled game.
Game Features:
- Simple game control – tap to make the alien fly - Endless flyer game - Dark, horror theme, suitable for all ages - Creepy yet enjoyable background music - Online leaderboard that tracks the best players in the world - Tweet your score to your friends
Find links to download Spooky Planet on your devices. Also don't forget, you can play Spooky Planet on your Desktop Browsers too.
Do you like Spooky Planet? Do let us know by leaving a rating on the store. Hope that all of you enjoy Halloween!